It's not easy to juggle things at the same time. So if you are a working mom and a career woman at the same time, you know how difficult it is to do two things at the same time. But hey, women are perhaps gifted with special powers because everything gets done at the end of the day.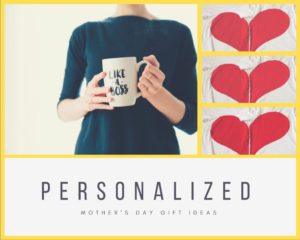 So this mother's day, any mother deserves to receive a little token from their loved ones. And being a mother too, you wouldn't want to miss giving your mom some special something because now that you are a mom, you understand all the sacrifices they have gone through just to raise you up. Personalized gifts are also a way to make relationships stronger. 
Online shops are a lifesaver. If you have barely time to go out of your routine and shop, online shops like ebay are just so handy. Even a t-shirt shop that sells only shirts are still helpful when you want to give something that comes from the heart. Read further below at two gift ideas I got from Ebay and from this nice new t-shirt shop where I got my plain white shirts.
Sharpie a mug!
I came up with this idea from Ebay. While browsing around the shop, I found a cute mug that has a cute quote painted on it. It costs $10 which is way too expensive for a simple mug. But I thought why not buy a plain white mug that costs only $2 or less? And so I did. I received the item overnight  because the seller is just within the state I live in.
What I did next? I read from pinterest that you can actually use an oil based sharpie to make the designs stick onto a porcelain mug (I was thinking of painting my design but the sharpie technique was a lot better). Here is the video I followed.
Paint a shirt!
So again at the t-shirt shop, I bought a couple of white shirts, paint brushes, and red paint from Ebay. What I did? I found this awesome tutorial from YouTube. You should check it out and try it yourself.
So there you have it. Some quick tips on how to come up with your own personalized gift items not just for this coming Mother's day but perhaps for every occasion there is to come.