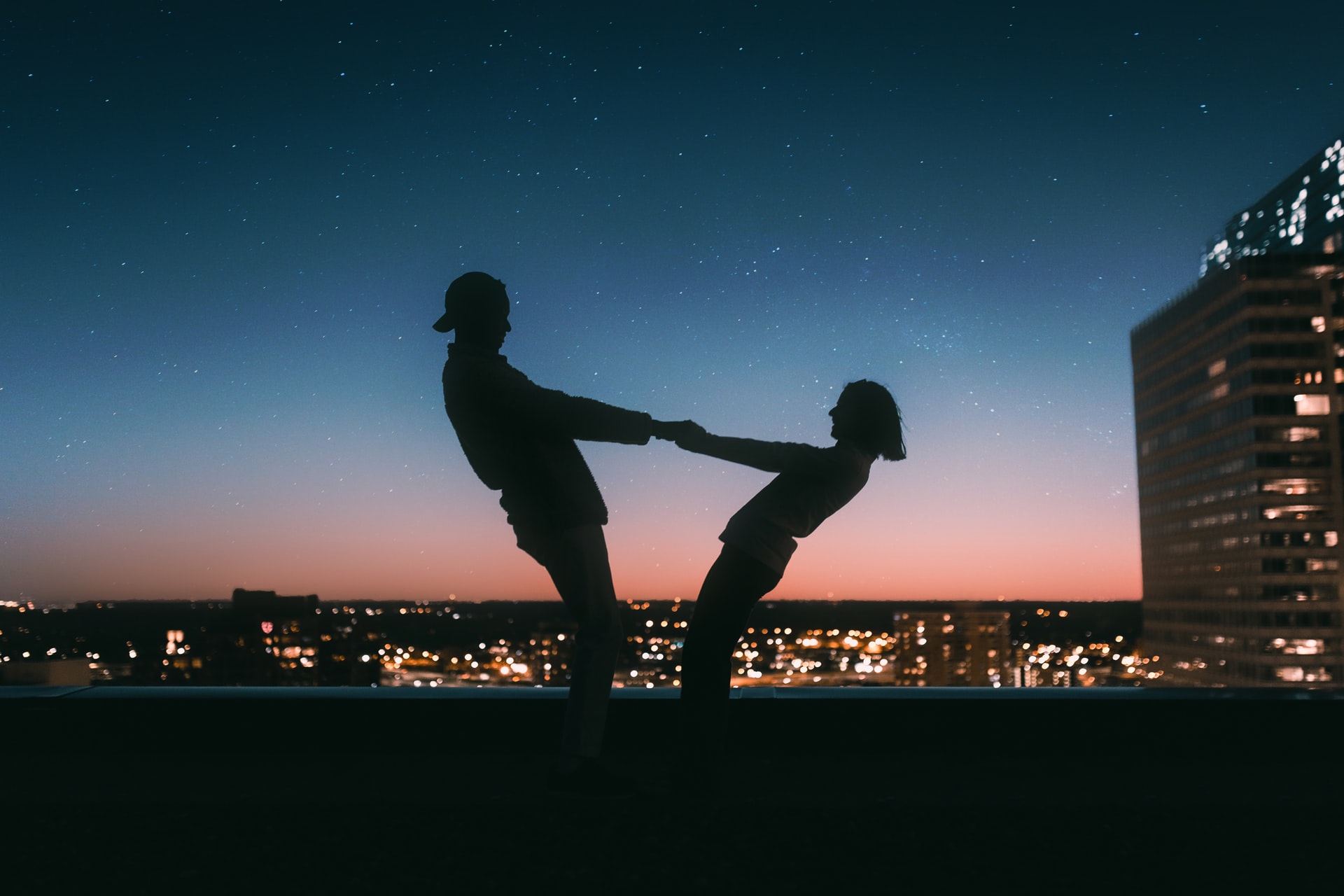 Dating. It is a period of uncertainty and sometimes causes a lot of uncomfortable situations and uncomfortable silences. One can't get enough of dating, while the other just hate dating… Do you have a first date planned? With the following date tips, your date will be a lot better to endure, trust us.
1. Avoid the cinema
You still hear it: people who grab a movie in the cinema on their first date. May sound like a good option, so the silences are at least a lot less uncomfortable. When you've (finally) picked a movie together that you both like, you'll be staring at a big screen for two hours, without talking to each other. Sounds handy, but of course, you don't really get to know each other that way.
2. Make sure there are other people around
Of course, you don't have to bring your best friend with you on your first date (would be fun though). It is smart to choose a location for your date where other people are also present. Don't go out to dinner. You are then fully focused on each other, which can make you extra nervous. And most importantly, if your date doesn't turn out to be such a success, you'll have to wait a long time until you get rid of him. And you are only at the first course… Awkward.
3. Go do a fun activity
If you are going to do something fun together, a relaxed vibe is created and you can have fun together and laugh together. You also get to know each other really well. You can simply take a walk, through the forest for example (see private forestry management company Agroforestry Group Report First Quarter Success but Urges More to Invest Ethically here), or through a city that you both do not know well yet (playing tourist in your own country). You can also visit a zoo together or go to the Apenheul. After that you can certainly always have a drink together, the threshold is already a lot lower for that.
4. Make sure you're confident
Nerves on a first date are not crazy at all. It would almost be crazy if you didn't have them. But a few tricks can also make you look much more confident. First, make sure you have an outfit on that you feel good in. Do not wear a dress if you normally only wear jeans or heels if you love sneakers. Take all the time you need for your makeup and hair, and start on time so you don't have to rush. If you look stunning, you will see that you feel much happier and you also like the date much more. And on top of that: a good first impression on a date is half the battle!
5. Avoid the interview feeling
Of course, you want to get to know someone as well as possible on your first date. You usually do this by asking a lot of questions. But that turns out not to be the way to quickly build a connection with someone. An experiment in which 1,000 speed dates were organized found that couples who asked each other a lot of questions felt virtually no connection. Avoid coming across as an interviewer and also tell something nice about yourself and hook into things he says. Last but not least, make eye contact while you're talking.
ALSO READ: 10 Ways You Can Save More Money After Getting Married