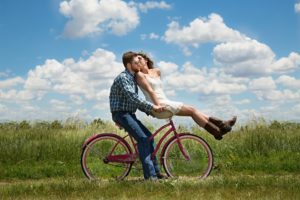 Gift giving has been an important part of special events such as Valentine's Day, anniversaries, birthdays, and a lot more. It is very important especially among couples. Gift giving is a way to express one's love to your better half. Hence, when it comes to thinking of what gift to give, it is important to make sure that the person will like it. Do not just buy something for the sake of having a gift. If you are currently looking for a a special gift to give for your loved one on your anniversary or his/her birthday, then you are on the right website. Here are some budget friendly and thoughtful gifts you may want to consider:
1. Find the best stuffed toy for him/her
Depending on the personality of your loved one, you will know what type of stuffed toy to give. For instance, if he/she love animal, then you can give him/her a dog or cat stuffed toy. If your special someone is more of a serious type of person who likes to talk of political and societal issues, a politician bear from https://www.youreviewit.com/ may be best to give.
2. Take them to a sweet and romantic camping site
If your special someone is an adventurous one or more of an outside type of person, then find a good tent, good foods, and good place to camp on. You can have a quality time together by setting up the tent and food.
3. The classic scrapbook will never go wrong
If you think that scrapbooks are for highschoolers only, then you are wrong. Anyone will love this because they know that you spent plenty of hours making this and it take a lot of effort. Choose the best photos that will make memorable stories. You may also want to add flowers, notes, and old cards.
4. Bake or cook their favorite foods 
If you think that they prefer to spend the occasion at home, bake a hear shaped cookie and set a candle light dinner with your favorite pasta and a wine. If you are not good at baking or cooking, you can just watch tutorials on the internet.